OUR STRATEGY
FOR YOUR SUCCESS
TARGET
INVESTMENT STRATEGY
Golden Bee Properties utilizes its localized knowledge of the Greater Los Angeles and Las Vegas areas to acquire $10 to $50 million mid-market investments that are out of reach for smaller firms and ignored by larger institutional investors. Our team's vertical integration allows us to have greater access to operational data and input from our management team on the ground. Because of this, we can communicate efficiently and problem solve quickly, achieving target returns of 13- 22% and executing value-add business plans to improve, operate, and sell Class B and C workforce housing within three to seven years.
$2 – $10 million per asset
$10 – $50 million
Mid-market investment
West Coast
Greater Los Angeles and Las Vegas areas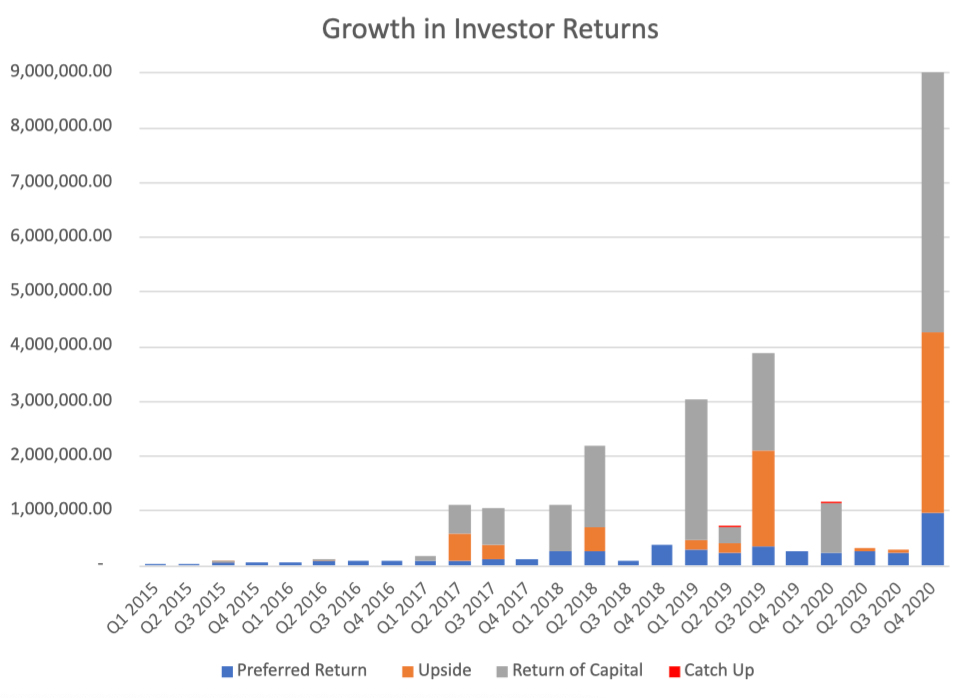 WE BUILD
LONG-TERM WEALTH
We specialize in real estate risk adjustment modeling to ensure our investors are maximizing their profits while minimizing their risk.
We focus on acquiring Class B and C assets in workforce housing neighborhoods, all with a substantial value add component. By doing so, we ensure that we are investing in areas with upward growth potential and limited downside risk.
Our investor returns have grown substantially over the past half decade at a rate of almost 120% year over year.
WE BEAT
THE MARKET
Through our single purpose assets and pooled funds and portfolios we have created significant returns for our investors. We have sold over $100 million in real estate and currently have approximately $150 million in assets under management (AUM).
Our investors have seen an average 67% internal rate of return and a 4.0x equity multiple over the last decade.*
* Potential investors should be aware that investments are highly speculative, illiquid and involves a significant degree of risk. Past performance is not indicative of future perform.