Workforce Housing Fund II
Golden Bee brings a personal touch to asset management, working closely with all of of our Internal teams to ensure that the investments are managed with the utmost professionalism and care. Our core mission is to provide exceptional service to our tenants while maximizing returns for our investors. Our breadth of experience, expertise, and commitment to excellence enable us to create value for our clients and stakeholders while delivering exceptional results.
2.00 x
Approx. Equity Multiple
Workforce Housing Fund II
Golden Bee Management is a wholly owned and vertically integrated property management company handling all of Golden Bee's leasing, maintenance, rent collection, accounting, reporting, legal, and portfolio analysis.
Golden Bee Properties utilizes its localized knowledge of the Greater Los Angeles and Las Vegas areas to acquire $10 to $50 million mid-market investments that are out of reach for smaller firms and ignored by larger institutional investors. Our team's vertical integration allows us to have greater access to operational data and input from our management team on the ground. Because of this, we can communicate efficiently and problem solve quickly, achieving target returns of 13- 22% and executing value-add business plans to improve, operate, and sell Class B and C workforce housing within three to seven years.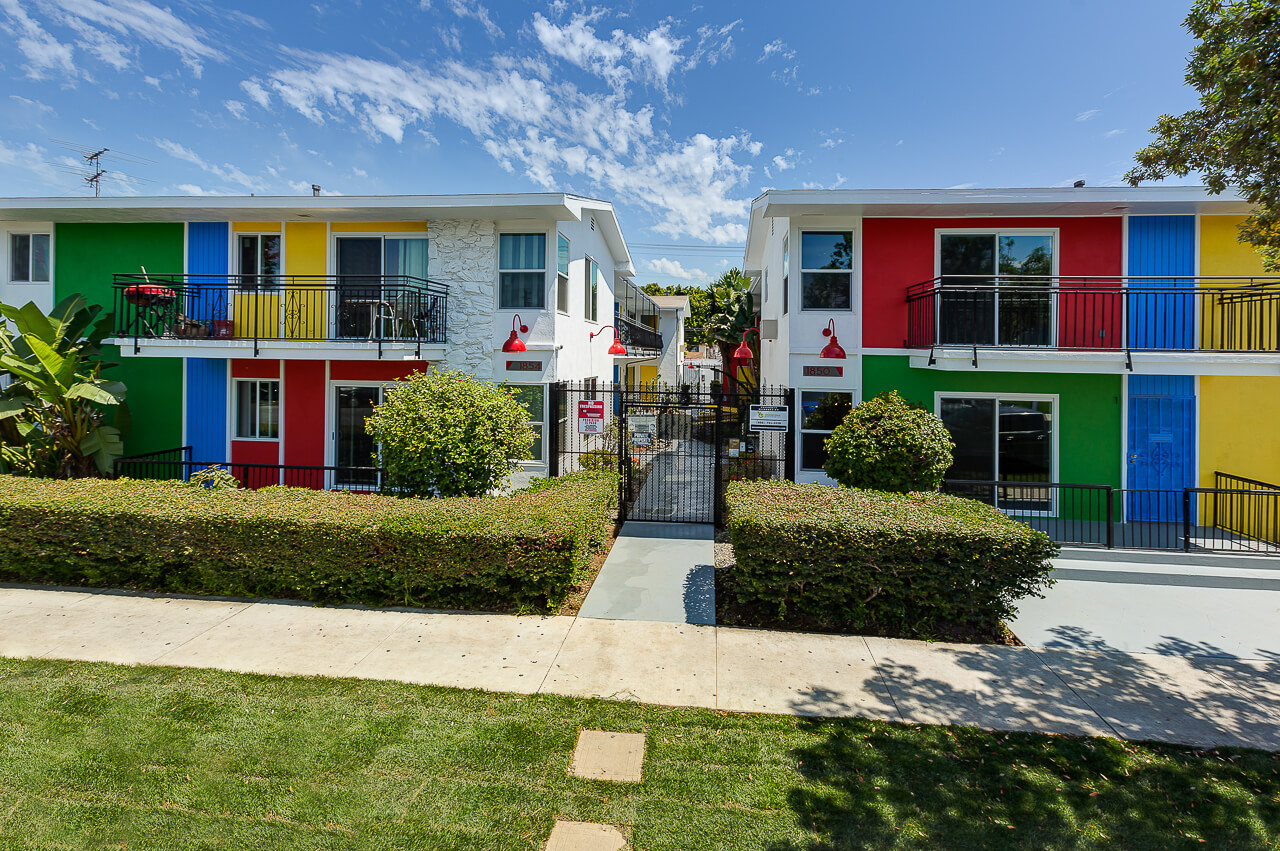 Through our single purpose assets and pooled funds and portfolios we have created significant returns for our investors. We have sold over $125 million in real estate and currently have approximately $300 million in assets under management (AUM).
* Potential investors should be aware that an investment in the Workforce Housing Fund II is highly speculative, illiquid and involves a significant degree of risk. Past performance is not indicative of how the Workforce Housing Fund II will perform.
In an effort to boost Golden Bee's ground up experience, our in-house construction company has teamed up with a local expert (KACZ Real Estate Development) and formed a new wholly owned joint venture.

KACZ-RED is a full-service real estate development firm in South Los Angeles specializing in affordable and workforce housing solutions. Committed to its mission of creating high-quality and sustainable affordable housing options, KACZ-RED plays a crucial role in addressing the critical need for workforce and affordable housing in south LA by leveraging its expertise and industry network to deliver projects on-time and within budget. The company manages all phases of the development life cycle, including site sourcing and acquisition, due diligence, permit procurement, and construction management selected.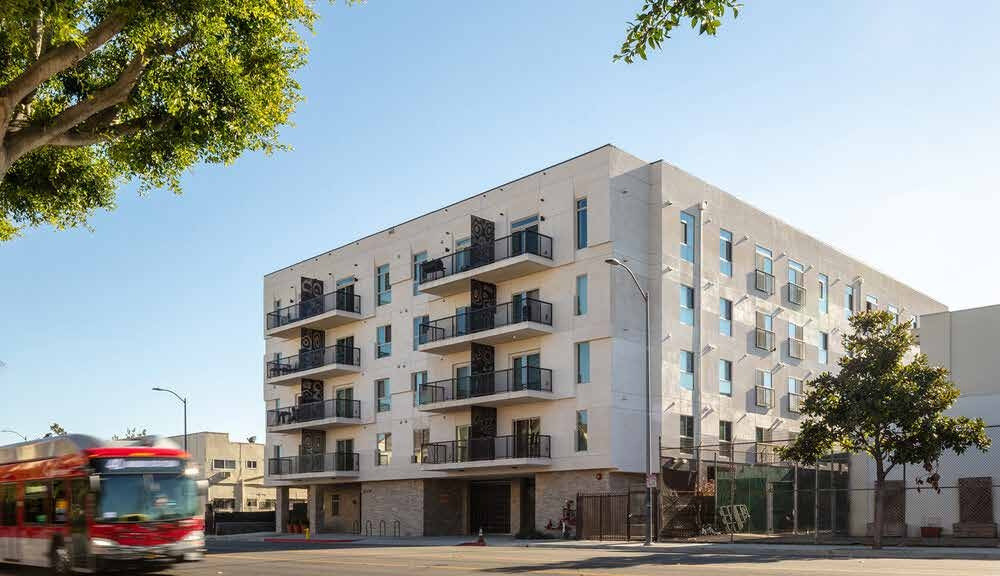 6109 CRENSHAW BLVD | LOS ANGELES, CA
MULTIFAMILY | 75 UNITS DELIVERED 2020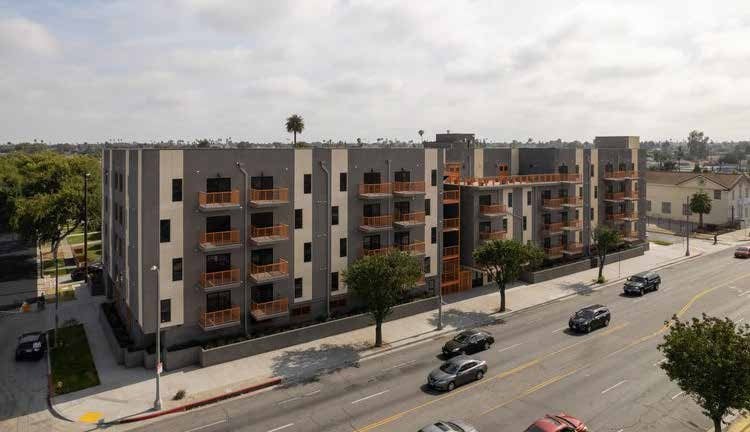 6109 CRENSHAW BLVD | LOS ANGELES, CA
MULTIFAMILY | 75 UNITS DELIVERED 2020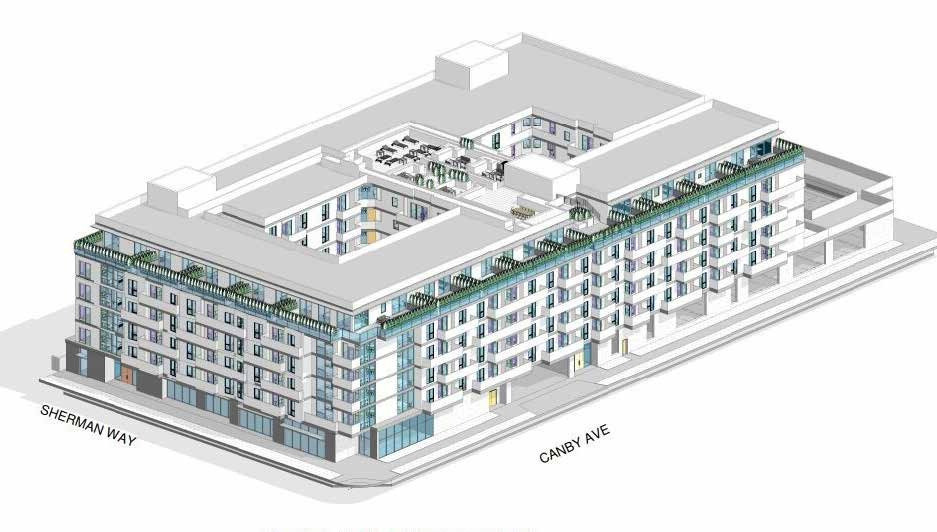 6109 CRENSHAW BLVD | LOS ANGELES, CA
MULTIFAMILY | 75 UNITS DELIVERED 2020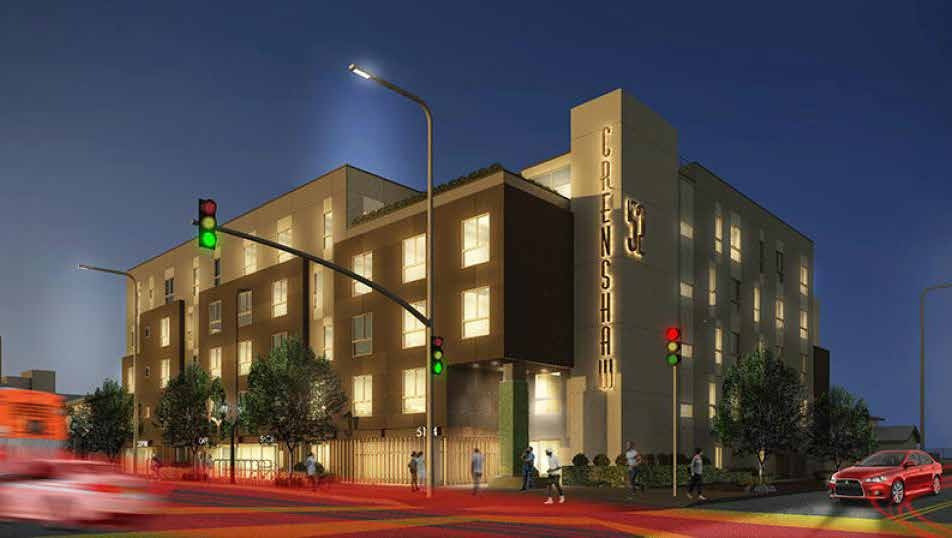 6109 CRENSHAW BLVD | LOS ANGELES, CA
MULTIFAMILY | 75 UNITS DELIVERED 2020
Golden Z Construction provides in-house construction and remodeling work for assets held by Golden Bee and other third-party clients. Golden Z Construction is also the selected construction servicing agent for Zillow, Opendoor, Redfin, and Invitation Homes in the Greater Southern California region. Golden Z Construction has overseen the remodel and construction of thousands of multifamily and
single family units since its inception.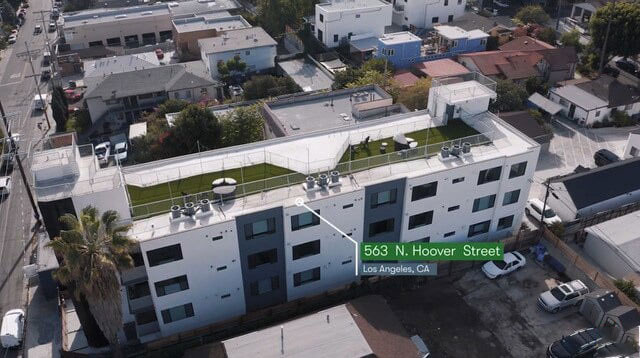 6109 CRENSHAW BLVD | LOS ANGELES, CA
MULTIFAMILY | 11 UNITS
DELIVERED 2019 |GROUND UP APARTMENT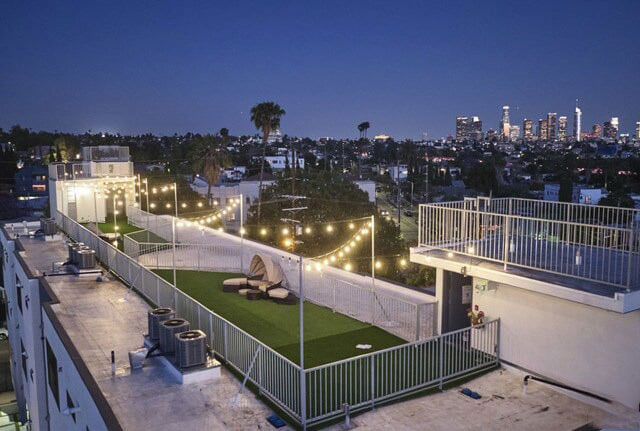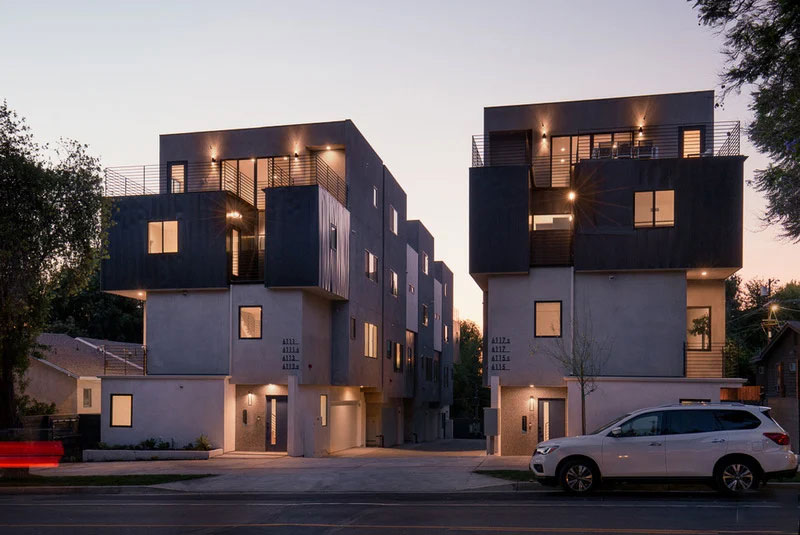 6111-6117 MONTEREY RD | LOS ANGEL ES, CA
MULTIFAMILY | 8 UNITS
DELIVERED 2020 | SMALL LOT DEVELOPMENT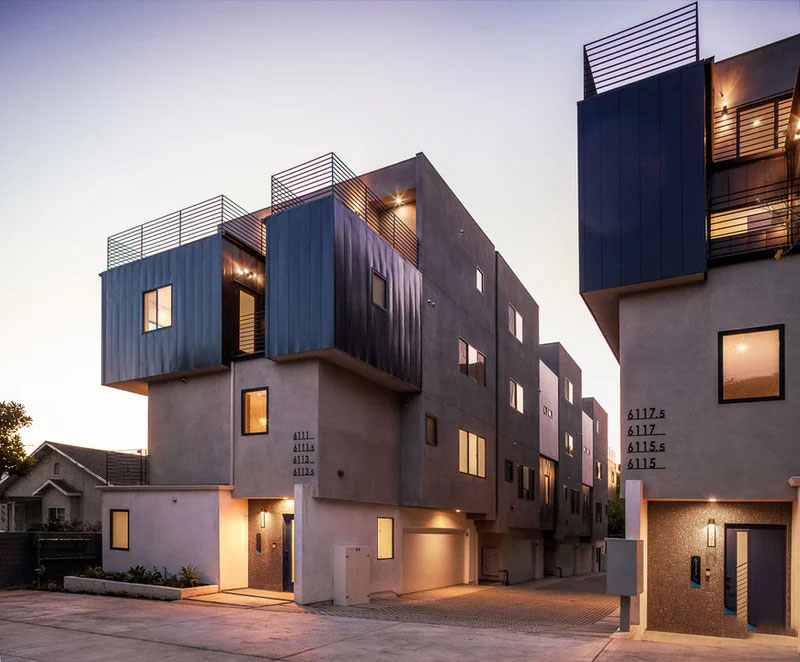 Workforce Housing Fund II
Workforce Housing Fund II ("the Fund") is seeking investment opportunities in real estate assets, specifically workforce housing, or other opportunities that may provide reasonable rates of return to the investors. Workforce Housing Fund II will focus primarily on acquiring ground-up workforce and affordable construction opportunities in the Southern California region. The Fund may act as the Co-General Partner investing alongside an institution, pension fund or family office. The Fund may also invest in value-add multifamily opportunities throughout California and other southwest states should distressed opportunities arise.
TARGET TOTAL ACQUISITION VALUE
Workforce Housing Fund II will raise limited partner equity until the end of 2024, at which time the Fund will have approximately two more years to acquire assets. The Fund anticipates holding assets until 2031, at which time the Liquidation and Harvesting Period will commence and run until the Fund closes by 2034. As most of the assets within the Fund will require significant construction activity for the first two to three years of the Fund's life, it is anticipated that there be limited to no available cash flow for distribution until the approximately 2027.
Ground-up development in Los Angeles is an excellent investment opportunity for a few reasons. First, there is an undersupply of housing in the Los Angeles area. Demand for housing significantly outstrips the current supply, leading to high rental and purchase prices. This leaves room for developers to enter the market and construct new properties to meet the needs of an ever-growing population.
Second, Los Angeles is known to have a high-barrier-to-entry market. This factor creates inherent limitations on competition from other developers since it is not that easy to get permits for new construction projects. This limits the supply of new construction properties and makes properties already on the market even more valuable.
Thirdly, the recent pandemic has brought construction costs down in the area. With less work, construction companies are competing with each other, driving prices down and making it a better time than ever to build something new and establish a presence in the city.
All of these factors make it an excellent time for ground-up development in Los Angeles. You can take advantage of the growing demand while providing the much-needed supply of housing, all while constrained competition and lowered construction costs make for an excellent investment opportunity.
138 Unit Ground Up Construction Project
1218 W Manchester is a proposed 138-unit, 5-story apartment building featuring 5,156 SF of ground-floor retail space located in Los Angeles, California. The Property offers residents affordably priced housing with unparalleled proximity to popular entertainment venues, LAX, and a convenient commute to several major employment centers.
| Multifamily | Unit Count | SF/Unit |
| --- | --- | --- |
| Studio | 18 | 351 |
| 1-Bedroom | 67 | 466 |
| 2-Bedroom | 40 | 682 |
| 3-Bedroom | 7 | 876 |
| ADU-Studio | 1 | 351 |
| ADU-1 Bedroom | 5 | 466 |
| SUB TOTAL | 138 | 100,952 |
| Commercial | Unit Count | SF/Unit |
| --- | --- | --- |
| Ground Floor | 1 | 5,156 |
| SUB TOTAL | 1 | 5,156 |
Source: https://upforgrowth.org/apply-the-vision/housing-underproduction/
| | |
| --- | --- |
| Total Project Cost | $39,500,000 |
| Construction Debt | $28,000,000 |
| Stabilized Value | $58,200,000 |
| Stabilized Value/Unit | $419,000 |
| Stabilized NOI | $2,600,000 |
| Project Level IRR | 23% |
| Project Level Equity Multiple | 3.5x |
| Return on Cost | 6.5% |
Source: https://upforgrowth.org/apply-the-vision/housing-underproduction/
National Housing Underproduction
Metro Areas Experiencing Underproduction
experienced increased underproduction from 2012 to 2019